What Does It Mean To Be a Shareholder?
Written by The Content Team | Published on August 3, 2018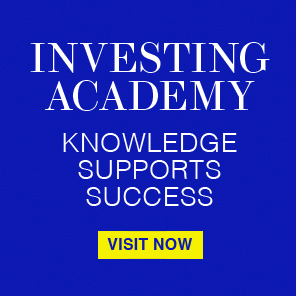 Thank You!
You have been successfully subscribed to receive more Inspired Investor articles from RBC Direct Investing.
Your Subscription Failed
Your subscription to Inspired Investor has failed. Please try again at a later time.
Q: What Does It Mean To Be a Shareholder?
A: When you buy a stock, you technically become a part owner of a company or business — although generally without the responsibility of the day-to-day running of that business. There are a number of rights and benefits that come with being a shareholder, whether you own one share or thousands.
Publicly traded, for-profit companies can raise money by selling shares to investors, who in turn become part owners of the company. When shares are purchased as part of a company's initial public offering (IPO), the funds go directly to the company. Once they're trading hands between shareholders, of course, companies no longer raise money from those transactions.
The company can use the money raised from issuing shares to run the business. You, the shareholder, can generally hold your shares for as long as you like. The value of your investment largely depends on the future success of the company. While many factors can result in a stock price rising or falling, generally the more successful a company is, the more your shares may rise; if a company struggles, the value of your investment may decline instead.
Who Can Become a Shareholder?
Any individual or legal entity (institution, corporation, etc.) with enough money to purchase one share can become a shareholder. While shareholders technically become "owners," they're not responsible for the everyday operation of the business — unless of course they're also employees. They're also immune to any direct liabilities related to managing a business.
Are All Shares Alike?
There are two main types of equity shares available for purchase: common shares and preferred shares.
Common Shares
Aptly named, common shares are the most common choice for the average investor and generally give shareholders voting rights at the company's general meetings. Companies can have more than one class of common shares, such as Class A and Class B, for example, and voting rights can differ for each. Common shares will usually come with voting rights, but some companies also have non-voting shares, which give holders little or no vote on corporate matters.
If a company issues dividends, common shareholders are eligible to receive them. These dividends, of course, can be increased, cut or decreased anytime at the discretion of management. Some companies choose to issue dividends to pass on some of its profits to shareholders; others choose to reinvest those profits back into the company instead.
Annual shareholder meetings allow shareholders to get details about a company's business, and generally shareholders who are entitled to vote can attend those meetings. Shareholder voting can take place in person at the meeting, by mail and in some cases electronically.
*Fun Fact: Perhaps one of the best known annual meetings is for Warren Buffett's Berkshire Hathaway. Often referred to as Buffettpalooza, it's a three-day extravaganza that draws more than 40,000 attendees to Omaha, Nebraska.
Preferred Shares
Preferred shares differ from common shares in a few key ways. First, holders of preferred shares usually don't have voting rights and the shares tend to have less capital growth potential. However, preferred shares pay dividends that are fixed, regular and generally higher than those paid to common shareholders.
If a company cuts or decreases its dividend for common shares, preferred shareholders continue to receive their agreed-upon dividend, provided the company is able to pay and depending on how the dividends are classified. Cumulative preferred-share dividends mean any unpaid dividends accumulate and must be paid before any dividends are paid on common shares. Non-cumulative means preferred-share dividends don't accumulate if unpaid.
In addition, preferred shares rank higher than common shares in terms of debt repayment, should a company declare bankruptcy.
Shareholder Rights
Based on the type of shares held (as discussed above), shareholders can have the right to:
Sell shares at their discretion to available buyers
Vote on the company's board of directors
Vote on other major issues that arise, such as mergers
Purchase new shares when issued by the company
Attend the company's Annual General Meeting
Sue the company should fiduciary violations occur
Receive dividends
Receive money proportional to ownership stake if assets are liquidated due to bankruptcy (common shareholders are lowest priority in any debt repayment scenario)
For more on what it means to be a shareholder, check out:
Takeovers: What They Can Mean for Your Shares
*This article was updated on August 16, 2018.
View Legal Disclaimer
RBC Direct Investing Inc. and Royal Bank of Canada are separate corporate entities which are affiliated. RBC Direct Investing Inc. is a wholly owned subsidiary of Royal Bank of Canada and is a Member of the Investment Industry Regulatory Organization of Canada and the Canadian Investor Protection Fund. Royal Bank of Canada and certain of its issuers are related to RBC Direct Investing Inc. RBC Direct Investing Inc. does not provide investment advice or recommendations regarding the purchase or sale of any securities. Investors are responsible for their own investment decisions. RBC Direct Investing is a business name used by RBC Direct Investing Inc. ® / ™ Trademark(s) of Royal Bank of Canada. RBC and Royal Bank are registered trademarks of Royal Bank of Canada. Used under licence. © Royal Bank of Canada 2018. All rights reserved.
The views and opinions expressed in this publication are for your general interest and do not necessarily reflect the views and opinions of RBC Direct Investing. Furthermore, the products, services and securities referred to in this publication are only available in Canada and other jurisdictions where they may be legally offered for sale. If you are not currently resident of Canada, you should not access the information available on the RBC Direct Investing website.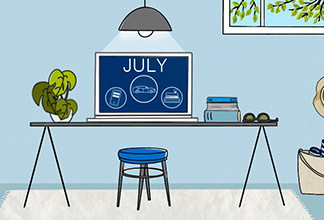 Here's what RBC Direct Investing clients traded and added to watchlists in July.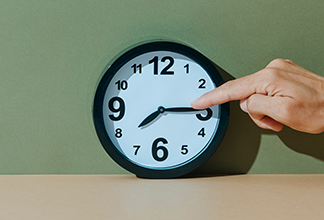 If you could jump back in time to invest – where would you stop? History can teach us much about bull and bear markets.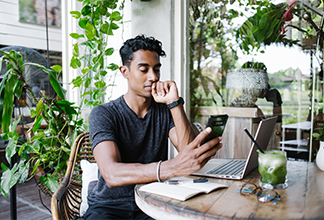 The only thing weirder than the economy these days is all the buzzwords it's created. What can they tell us about markets today?